The thought of goal setting can be a turn off for many people including adults with ADHD. One of the reasons is that many adults with ADHD are not clear on what goals they would like to set, both personally and professionally.
Goal setting does not have to be scary or overwhelming. Those of us with ADHD can set meaningful and achievable goals if we prepare properly and keep them attainable.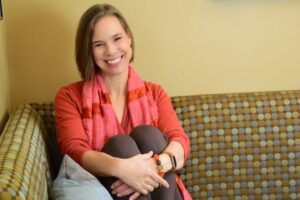 Back on Overcoming Distractions is Sarah Reiff-Hekking, Ph.D. of True Focus Coaching, Inc. She takes us right back to the basics of goal setting and gives us advice on how to make this part of our life easier and more manageable. First, she defines what a goal is to get our discussion going.
From there, Sarah gives us advice so we can determine what type of goals we should be setting in our lives. She discusses how we can understand the deeper meaning or personal significance of the goals we set.
Some of the other discussion highlights include.
Setting short-term goals.
Trusting yourself when setting goals.
What's most important right now?
Planning for reality.
Moving towards a goal, not away from it.
Understanding how goals complement each other.
Understanding your time frame when setting goals.
Analyzing what's working.
Setting mini deadlines.
Here are the links we discussed about working with Sarah Reiff-Hekking, Ph.D.
Time Matters Boot Camp Virtual Workshop: CreateFocusNow.com
Website with resources: truefocuscoaching.com
Link to apply for a Strategy Session at no cost: https://www.truefocuscoaching.com/strategy-session-inquiry/
How to identify what goals you want to set as an adult with ADHD