Overcoming Distractions
Thriving with Adult ADHD
Overcoming Distractions-Thriving with Adult ADHD profiles many entrepreneurs around the county who have found success and joy in life. Through the eyes of those that are self-employed, Overcoming Distractions tells the stories of adults with ADHD who have shed the perception of the distracted child and made an impact in the business world. From inventors, serial entrepreneurs, entertainers, real estate agents and more, Overcoming Distractions offers street smart advice for crushing the bad traits of adult ADHD and leveraging the good that comes with ADHD.
The book also features many professionals in the ADHD community. With a focus more on ADHD coaches, the book outlines the foundation necessary to succeed as a distracted adult and how to implement strategies in your life so those distractions don't take over your world. A handful of doctors were interviewed for the book but the book is careful not to be a medical reference.
However, much of the great and valuable advice comes from those adults with ADHD that have found a way to crush it in business, stay focused on their goals and actually use their ADHD to their advantage. I'm convinced that advice from those who have experience dealing with a particular situation is the best you'll find.
Most of us at one time or another have found ourselves very distracted, unable to achieve certain milestones in our lives and felt that we need some new ideas to get us motivated. Overcoming Distractions does just that.
There is nothing more powerful than learning from adversity. As humans we somehow find a way to thrive through hardship and we develop techniques and systems that eventually allow us to overcome our difficulties and shine in business and in life. Those are the lessons you'll take away from Overcoming Distractions.
Get your copy of Overcoming Distractions today!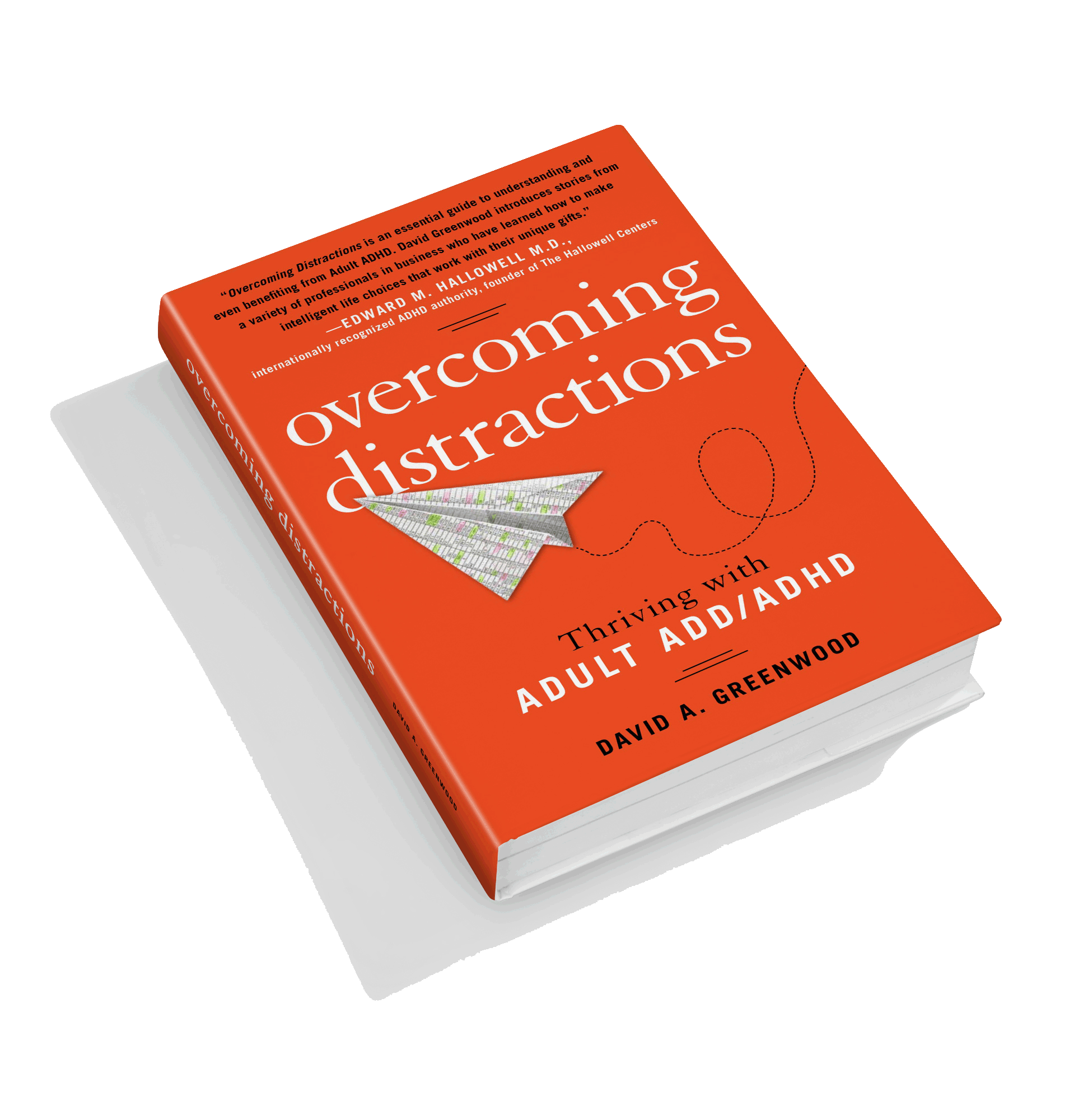 The ADHD Career Guide
Coming soon -my new book on ADHD and careers
We all have a desire to love what we do for work and career. But for those with ADHD, it's critical that you find a satisfying career that utilizes your strengths. Finding a fulfilling career is part of the backbone of surviving ADHD as an adult. Get in the wrong career and many other aspects of your life can suffer a negative impact.
Coming in early 2018 is my new book on how to manage your career if you have ADHD or just prone to distractions. In fact, just about anyone will walk away with a better understanding of their career path after reading this book.
This is not just a book on how to write a resume or master the job interview. In the book I cover how to truly identify your strengths and weaknesses, what you are destined to do for a career and how to really take the time to conduct a complete self-assessment.
Also featured in the book are adults with ADHD who have found a career that they love. They talk about why they love what they do, how they found that career and what they do to stay happy. You might be surprised to know that in the book there are the creative minded professional as well as attorneys, people that help manage money and others that have found careers they love.
Do you want to be notified when the book come out? Click here!
.