Distracted But Focused-How To Crush Productivity In The New Year
Book Discussion
January 29-7:00-8:00pm Hudson, MA Public Library-3 Washington St.
Join David Greenwood author of the best-selling book Overcoming Distractions for a lively and non-traditional discussion on staying focused, increasing productivity and removing distractions from your professional and business life.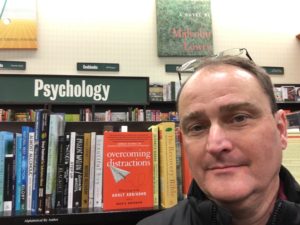 As the author of Overcoming Distractions, David interviewed dozens of successful entrepreneurs who just happen to have ADHD. What he found was a group of success-driven individuals that found ways to achieve more focus than the average person in business. Why? Because they had to.
Nothing teaches humans more skills than adversity and that's what David found after publishing his book. People once labeled hyperactive, disruptive and hopelessly distracted have now become successful entrepreneurs. And you can learn a thing or two from them.